Prince the Flying Ring Bearer
Awe and Impress Your Wedding Guests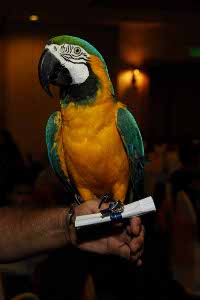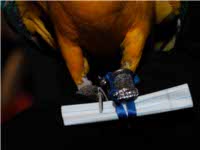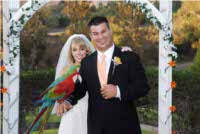 A special service that Steve offers for weddings is Prince the Flying Ring Bearer. Imagine how surprised, delighted and awed your guests will be when a stately blue and gold macaw flies from the rear, over their heads, to land on a decorated stand at the front. The groomsman then cuts a white ribbon attached to the feathered ring bearer, removes the wedding ring and hands it to the groom.
Book your reservations today! Schedule a show or consultation call with Steve Reverditto at # below:
Performing Throughout Southern, Northern, Central California, Nevada and Arizona. Also available in Ventura County, Riverside County, San Bernadino County, San Diego County and Orange County.
trickswithouttreats@yahoo.com
(** Restrictions may apply for some performances in Orange County. Please inquire.)